Shirley Stark, President
Shirley Stark is Chief of Staff of the NY State Insurance Fund. Shirley previously served as Assistant Attorney General in the Consumer Protection Bureau of the NY State Attorney General's office for over 20 years.
Shirley and her husband Mark Hus, also an attorney, have been actively involved members of LSS for over 30 years.
Ari Klapholz, Vice President
An internist with a specialty in Pulmonary and Sleep medicine. Partner in the medical practice of New York Cardiovascular Associates. Lives on the Upper West Side with his wife and two sons and has been a member of Lincoln Square Synagogue since 1991.
Ian Silver, Vice President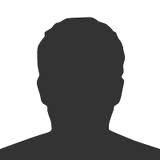 Ian Silver is an Operations Project Manager for JPMorgan Chase Investment Bank. He is married with two young children both of whom attend SAR Academy.
The family have been members of Lincoln Square Synagogue for eight plus years where both Ian and wife Edina have been involved in many committees. Ian has been a Governor and Officer of the Synagogue for the last five years, currently serving on the Finance and Security Committees.
Jay Ziffer, Vice President
Jay H. Ziffer is currently a partner in the law firm of Reddy, Levy & Ziffer, P.C. He is admitted to practice law in New York and New Jersey and practices in the trusts and estates fields, with particular specialization relating to litigation in the Surrogate's Courts of the State of New York.
Jay has been a member of Lincoln Square Synagogue since 1991 and served on Lincoln Square Synagogue's Board of Governors for many years. Jay has served as an officer and as corresponding secretary of Lincoln Square Synagogue since 2010. Jay is originally from Schenectady, New York.
James Nussbaum, Treasurer
Morey Wildes, Recording Secretary
Morey Wildes is a patent attorney and a partner in the firm Pearl Cohen Zedek Latzer LLP in midtown Manhattan, where he practices intellectual property law.
Morey lives on the Upper West Side of Manhattan with his wife Joy and their three boys, one who attends SAR High School in Riverdale and two who attend Manhattan Day School on the Upper West Side. They have attended Lincoln Square Synagogue since 1995, and Morey has been a Governor for a number of years and an officer since 2011.
Gloria Kestenbaum, Corresponding Secretary
Gloria Kestenbaum met her husband Richard in front of LSS over three decades ago, and has been a member of the synagogue ever since. Many of her most precious memories, including the bris and Bar Mitzvah of her son, and the wedding of her daughter took place in the shul. Over the years, Gloria has volunteered at LSS in multiple capacities from working on dinners and events to chairing various committees including most recently, the Hospitality Committee. She looks forward to helping the shul continue to grow and thrive.
In her work life, Gloria is president of Kestenbaum Associates LLC, a corporate communications firm.
Jackie Kotler, Executive Secretary
Jackie Kotler began attending LSS as a single young professional in 2009. Her family has grown through LSS's move to 180 Amsterdam Avenue. She has had the pleasure of celebrating her husband Jonathan's Aufruf, and beautiful daughters', Lea and Eliana's baby namings.
Over the years, Jackie has been involved in chairing a number of youth, young professional, and shul wide events.
Professionally, Jackie is a Special Education Teacher, and is very active in the special needs, and education communities.She received her degree in psychology, and Master's degree in Special Education from Touro College.
Adam Herbst, Financial Secretary
Thu, June 22 2017 28 Sivan 5777