Meet our Officers
Paris Wald Stulbach, Co-President
Paris Wald Stulbach is a Senior Producer at Bloomberg Television where she covers financial and economic news. She lives just a few blocks from Lincoln Square Synagogue with her husband, with whom she shares three daughters. Paris has been a member of the Synagogue almost all her life, became an officer in 2017, and heads the Chesed Committee. When not working for LSS, Paris enjoys yoga and travel.
Michael Doppelt, Co-President
Michael Doppelt has been an active member of Lincoln Square Synagogue since the late 1990s. He has spent his career in finance. He was an investment banker for more than a decade and has worked for nearly 20 years in the private equity industry primarily raising capital from institutional investors and leading business development efforts. Michael has done two tours of duty as an Officer at Lincoln Square and has been involved in numerous shul committees and initiatives. He lives about a block away from the shul and it is definitely his spiritual base and the center of his community. Michael is a lifelong Jewish activist, a 16 time marathon runner, a constant reader and a major Bruce Springsteen fan.
James Nussbaum, Vice President
James Nussbaum, or Jamie as he is often called, is a Physical Therapist by license and a researcher by passion. He is the Clinical and Research Director at ProHealth & Fitness PT OT, with offices here in Manhattan's west and east sides. James supervises all aspects of patient care, including home based, outpatient facilities and research initiatives. He has had the privilege of presenting his research related to Geriatrics, Neuropathy, Nephrology, and Sports Medicine throughout the United States and around the world.
James was coincidently born in Heidelberg, Germany, but is a proud "Yekke" through and through will all 4 of his grandparents fortunate to have escaped from Nazi Germany.
James and his wife Elana (daughter of Rabbi Marc D. and Gilda Angel) have been active members of LSS for more than 20 years. Along with their 4 children, Jake, Max, Charlie, and Kara, they continue to call the upper west side Jewish community and LSS their home.
Yitzy Rubin, Vice President
Yitzy Rubin has been an active member of LSS since 2009. A Portfolio Head at Citadel Energy Marketing, Yitzy originates physical and derivative commodities transactions for corporate clients. Together with his wife Allison, their three sons and daughter, the Rubins are proud members of the LSS community.
Sara Nash, Secretary
Sara Siris Nash MD, FACLP, FAPA is an Associate Professor of Psychiatry at Columbia University Irving Medical Center/New York-Presbyterian Hospital where she cares for medically hospitalized patients with underlying psychiatric concerns. She is also the Director of the Consultation-Liaison Psychiatry Fellowship Program. Sara's clinical and research interests lie in the emotional health and wellness of physician trainees. She lives in Lincoln Towers with her husband Brad and their two daughters, and considers LSS her second home. She has been an LSS governor for many years, and was recently elected an officer in 2021.
Judith Weil Epstein
Judith Weil Epstein has been a member of LSS for more than 40 years. Past chair of the Hospitality Committee, she initiated the Hospitality Shabbaton and the annual sefira Mishna project. She is a long-time participant in Rabbi Sokolow's Parsha class and Ron Platzer's Navi chaburah.
Tanya Gershon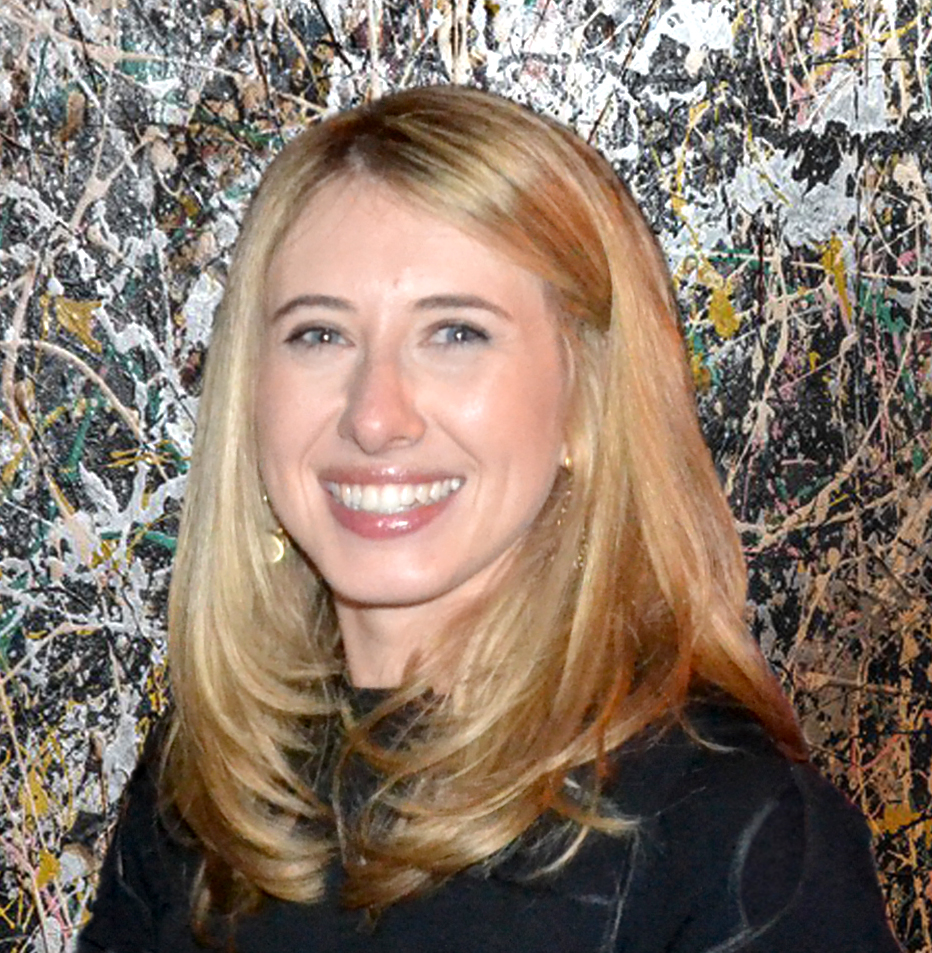 Tanya Gershon is the co-chair of the Young Professionals committee at LSS. She is an award winning architectural designer with a decade of experience working on cultural, civic, educational and high-end residential projects across the country. Tanya is a Project Manager at Marble Fairbanks Architects in Brooklyn and the Founder and Executive Director of SASAI Street Artist Initiative based in Johannesburg and New York where she works with a continuously growing group of artists to safely bring art to public spaces. Tanya and her husband Joe live on the Upper West Side and have been active members at LSS since 2014 and welcomed their daughter into the community in 2017. Tanya serves as a Governor and was elected as an officer in 2018.
Stephen Kalish
Stephen Kalish, who is a partner in an Investment Fund, joined LSS about 10 and a half years ago. Shortly thereafter, he celebrated his Aufruf in the 9:45 Minyan. They connected with and joined LSS because his wife has family in the Shul- Bluma and Steve Snyder. They were drawn to the warmth of the Shul and love Rabbi Robinson. Stephen and his wife, Tzipora, celebrated their son Evan's Bris at LSS about 8 years ago. Stephen and Tzipora joined the youth committee a year ago. On Shabbos, Evan 8, Atara 6, and Leah, 2 and a half all go to groups while Stephen and Tzipora attend the 9:45 Minyan. Their children attend MDS. Stephen is on the MDS Board and on the MDS Development Committee. Tzipora is on the MDS parent council and has been a class liaison for several years. Stephen looks forward to helping LSS continue to grow and thrive.
Julie Walpert
Julie Walpert has attended Lincoln Square Synagogue in the main minyan with her husband, Rabbi Charles Savenor, and their sons, Joseph and Benjy for the last ten years. Julie and her family celebrated Joseph's Bar Mitzvah at LSS two years ago and is looking forward to Benjy's Bar Mitzvah in 2021. Julie is originally from New Orleans and loves to travel. She works for the Department of Housing Preservation and Development where she is responsible for a moderate income housing program.
Sun, September 24 2023
9 Tishrei 5784
Eruv is up
For Shabbat of
September 22-23
*Please note due to construction 9 & 10 Av between 20 & 22 St are not in the eruv until further notice
For more eruv information
Today's Calendar
Selichot followed by Shachrit

: 6:55am
Selichot followed by Shachrit

: 8:15am
Mincha

: 1:45pm
Mincha

: 3:00pm
Mincha

: 4:15pm
Fast Begins

: 6:32pm
Candle Lighting

: 6:32pm
Kol Nidre

: 6:35pm
---
Tomorrow's Calendar
Ballroom

: 8:30am
Kollel Minyan

: 8:30am
Main Sanctuary

: 8:30am
Beginners Service Shachris

: 9:00am
Latest Shema

: 9:45am
Latest Davening

: 10:46am
Free Public Yizkor

: 3:30pm
Mincha

: 4:35pm
Neilah

: 6:05pm
Havdalah/Fast Ends

: 7:31pm
---
Candle Lighting
View Calendar
Contact Us:
Lincoln Square Synagogue 180 Amsterdam Avenue New York, NY 10023

Phone: (212) 874-6100 Email: info@lss.org
Have a Question?
Please don't hesitate to contact the shul office at:
(212) 874-6100
Ricky Lebowitz:
Administrative Assistant
ext. 104
Echod Newsletter Submissions
Kiddush Sponsorship
Member Experience Support
New Member Info
Boost Your Business
Flyers & Promotion
Program Inquiries
Volunteer Run Events
Social Media
Yahrzeit Information
Devora Movtady:
Business Manager ext. 106
Account & Billing Questions
Donations & Payments
Event Space Inquiries
Sun, September 24 2023 9 Tishrei 5784