Meet our Officers
Alan Samuels, President
Alan Samuels has extensive experience leading product management, marketing and data operations in the financial information industry.
Born and raised in England, Alan has lived in the United States for over 20 years and is now a dual citizen.
Alan and his wife Robyn have been active members of Lincoln Square for over 20 years, where they have raised their three children, and are proud Manhattan Day School (MDS) and SAR parents.
James Nussbaum, Vice President
James Nussbaum, or Jamie as he is often called, is a Physical Therapist by license and a researcher by passion. He is the Clinical and Research Director at ProHealth & Fitness PT OT, with offices here in Manhattan's west and east sides. James supervises all aspects of patient care, including home based, outpatient facilities and research initiatives. He has had the privilege of presenting his research related to Geriatrics, Neuropathy, Nephrology, and Sports Medicine throughout the United States and around the world.
James was coincidently born in Heidelberg, Germany, but is a proud "Yekke" through and through will all 4 of his grandparents fortunate to have escaped from Nazi Germany.
James and his wife Elana (daughter of Rabbi Marc D. and Gilda Angel) have been active members of LSS for more than 20 years. Along with their 4 children, Jake, Max, Charlie, and Kara, they continue to call the upper west side Jewish community and LSS their home.
Ian Silver, Vice President
Ian Silver is an Operations Project Manager for JPMorgan Chase Investment Bank. He is married with two young children both of whom attend SAR Academy.
The family have been members of Lincoln Square Synagogue for eight plus years where both Ian and wife Edina have been involved in many committees. Ian has been a Governor and Officer of the Synagogue for the last five years, currently serving on the Finance and Security Committees.
Morey Wildes, Vice President
Morey Wildes is a patent attorney and a partner in the firm Pearl Cohen Zedek Latzer LLP in midtown Manhattan, where he practices intellectual property law.
Morey lives on the Upper West Side of Manhattan with his wife and their three boys. They have been members of Lincoln Square Synagogue since 1995, and Morey was elected a Governor in 2005 and an officer in 2011.
Tanya Gershon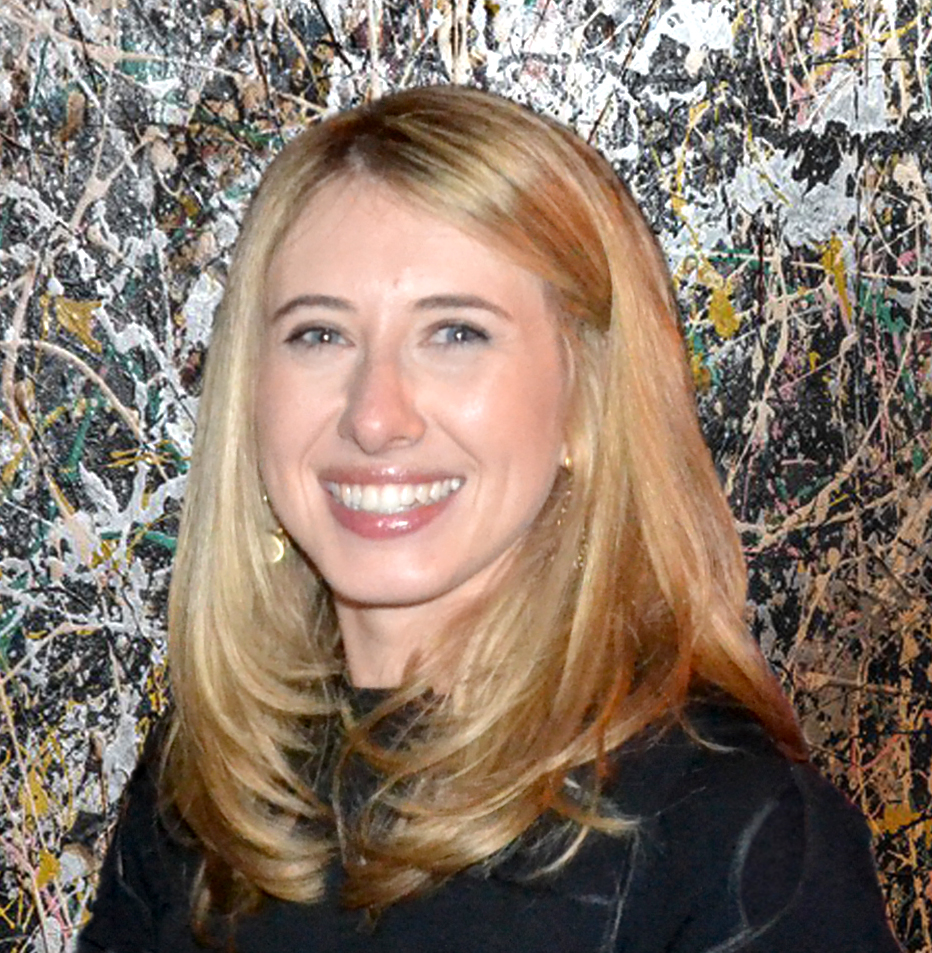 Tanya Gershon is the co-chair of the Young Professionals committee at LSS. She is an award winning architectural designer with a decade of experience working on cultural, civic, educational and high-end residential projects across the country. Tanya is a Project Manager at Marble Fairbanks Architects in Brooklyn and the Founder and Executive Director of SASAI Street Artist Initiative based in Johannesburg and New York where she works with a continuously growing group of artists to safely bring art to public spaces. Tanya and her husband Joe live on the Upper West Side and have been active members at LSS since 2014 and welcomed their daughter into the community in 2017. Tanya serves as a Governor and was elected as an officer in 2018.
Rande Price
Rande is the head of research at Digital Content Next (DCN), a trade organization providing proprietary research and public and private forums to explore and advance key issues that impact digital content brands. Rande resides on the Upper Westside with her daughter and their dog, Duke. She's been a member of Lincoln Square Synagogue for over 10 years and considers the LSS Community her home.
Yitzy Rubin
Yitzy Rubin has been an active member of LSS since 2009. An Executive Director at Morgan Stanley, Yitzy originates physical and derivative commodities transactions for corporate clients. Together with his wife Allison and their three sons, the Rubins are proud members of the LSS community.
Paris Wald Stulbach
Paris Wald Stulbach is a Senior Producer at Bloomberg Television where she covers financial and economic news. She lives just a few blocks away from Lincoln Square Synagogue with her husband and three daughters. She has been a member of the Synagogue almost all her life, and became an officer in 2017 followed shortly thereafter by adding Chessed Committee Chair to her LSS involvement .
Jay Ziffer, Secretary
Jay H. Ziffer is currently a partner in the law firm of Reddy, Levy & Ziffer, P.C. He is admitted to practice law in New York and New Jersey and practices in the trusts and estates fields, with particular specialization relating to litigation in the Surrogate's Courts of the State of New York.
Jay has been a member of Lincoln Square Synagogue since 1991 and served on Lincoln Square Synagogue's Board of Governors for many years. Jay has served as an officer and as corresponding secretary of Lincoln Square Synagogue since 2010. Jay is originally from Schenectady, New York.
Fri, July 10 2020
18 Tammuz 5780
Contact Us:
Lincoln Square Synagogue 180 Amsterdam Avenue New York, NY 10023

Phone: (212) 874-6100
Fax: (212) 877-4065 Email: info@lss.org
Have a Question?
Please don't hesitate to contact the shul office at:
(212) 874-6100
Julie Rosenthal:
Receptionist ext. 105
Book Reservations (high holidays and events)
Echod Newsletter Submissions
Kiddush Sponsorship
Yahrzeit Information
ext. 104
Book Reservations (high holidays and events)
Boost Your Business
Flyers & Promotion
New Members
Program Inquiries
Program Needs for Volunteer Run Events
Social Media
Devora Movtady:
Business Manager ext. 106
Account & Billing Related Questions
Donations
Event Space Inquiries
Payments
Make LSS your charity of choice!
Fri, July 10 2020 18 Tammuz 5780