Beginners Passover Shabbaton
Upcoming Sessions
1. Friday, April 3, 2020
•
9 Nisan 5780
6:15 PM - 10:00 PM
Lincoln Square Synagogue
2. Saturday, April 4, 2020
•
10 Nisan 5780
8:30 AM - 8:15 PM
Lincoln Square Synagogue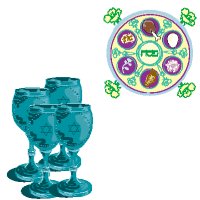 Passover Shabbaton 2020
Friday & Saturday -April 3, 2020 & April 4, 2020
Experience a joyous, full Shabbat together with the rabbis and cantor of Lincoln Square. Intended for participants in LSS Beginners programs. Includes Friday night & Shabbat dinners and exciting classes with LSS rabbis and teachers.
Cost of $50 includes 2 meals at the Synagogue (Note, if you want to join the luncheon alone, you can do so for $25, as there will not be a Beginners Luncheon in April.)
Please click here to see the flyer.
Please click here for the schedule.
Share Print Save To My Calendar
Tue, January 28 2020 2 Shevat 5780