Meet our Office Staff
Tamar Fix, Executive Director
Tamar joined Lincoln Square Synagogue as Executive Director in July of 2016. Tamar appreciates the eclectic nature of Synagogue and community center work as it offers the opportunity and excitement of being in a constant state of learning and growth. One of her greatest joys is connecting with people on a multi-generational level and she feels gratified in working at Lincoln Square Synagogue and getting to know the members. Tamar brings her strong interpersonal and administrative skills to LSS as well as her personal commitment to Modern Orthodox Jewish life, tradition and community. Though her goals as ED are lofty, chief among them is to become an honorable link in LSS's humble and historical 1964 beginnings. It is truly an honor to be part of such a venerable institution. Tamar received her B.S. from Queens College and earned her M.A. from Hofstra University in Marriage & Family Therapy. Tamar completed the third cohort of UJA and Columbia University's Executive Leadership Program. In addition to her Synagogue & Jewish communal work, Tamar is a published author whose writing has appeared in both book form and periodicals. Fluent in Hebrew & raised steeped in both Israeli and American culture, Tamar is equally at home in each. Tamar currently resides in Queens, NY with her son Nate. You can email Tamar at tamar@lss.org or reach her by calling (212) 874-6100 ext 101
Julie Rosenthal, Reception
ist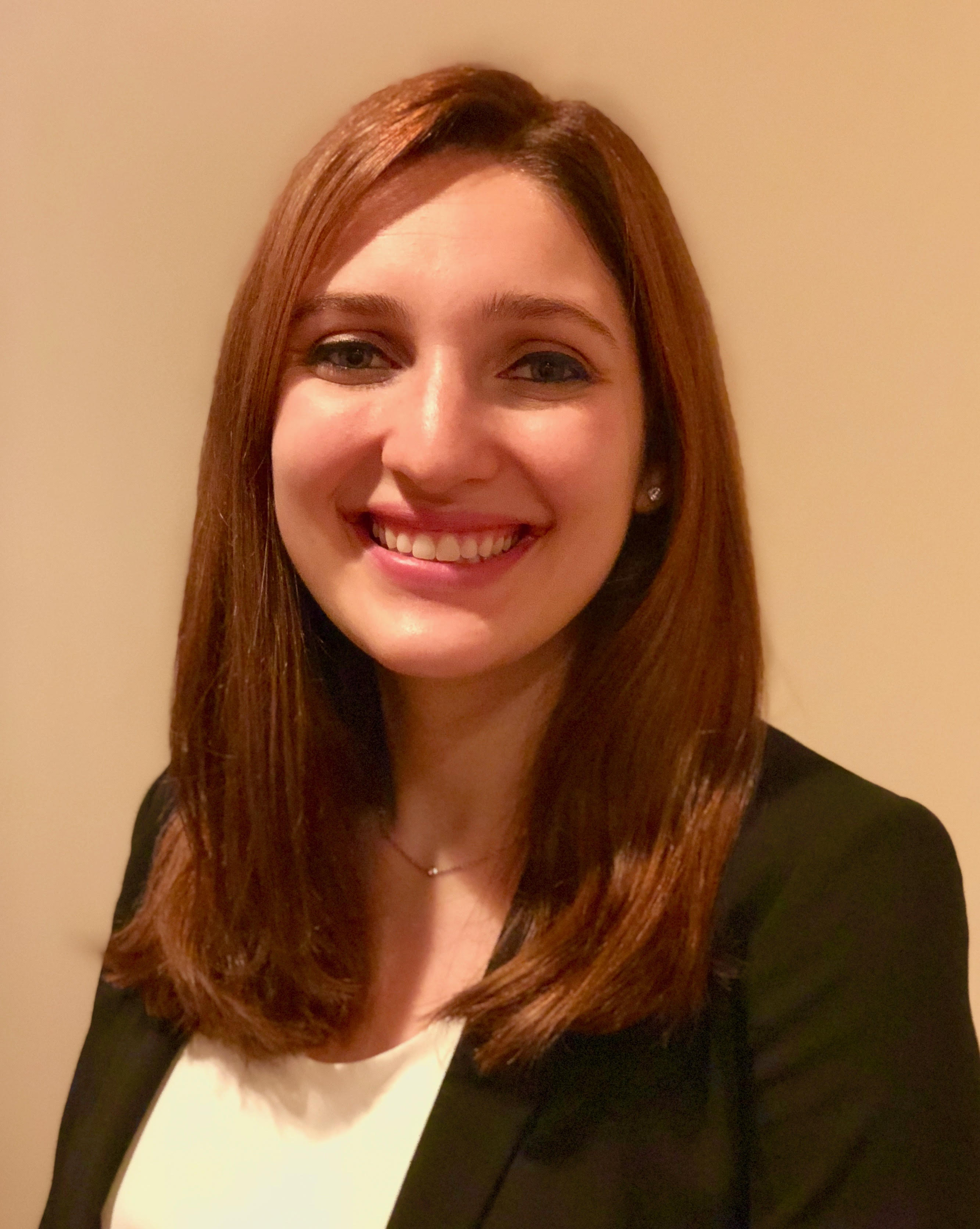 Julie, a Long Island native, is a graduate of the University of Miami where she majored in Creative Advertising and minored in Art and Marketing. While there, Julie was an active member at Hillel where she held several interactive internships and worked closely with the student body and leadership of the Jewish community. She spent a semester in Prague, Czech Republic where she studied Jewish History and had the opportunity to travel to many countries and visited various Jewish historic sites. Julie's interests include traveling, photography and meeting new people. You can reach Julie at julie@lss.org or by calling 212-874-6100 ext. 105
Stephanie Iskhakov, Event and Media Coordinator
Stephanie is from Minneapolis where she received her Bachelors of Science in Sociology of Law, Criminology and Deviance. During her time on campus, Stephanie discovered her Jewish roots at the Chabad Center and later became the student body president of the organization. As president, she led the student board, planned events and directed Jewish learning initiatives. After graduating from the University of Minnesota, she worked for the Department of Homeland Security as a Behavioral Detection Officer. Although she enjoyed working in the security sector, shortly after getting married and moving to New York in August of 2018, Stephanie decided to change her career path and pursue her true love of spreading Jewish programming and learning. You can reach Stephanie at stephanie@lss.org or by calling 212-874-6100 ext. 104
Devora Movtady, Business Manager

Devora spent summers in Israel coordinating and organizing group shabbat meals in Jersualem. Her passion to serve the Jewish Community led her to Lincoln Square Synagogue. Devora has been a part of the Lincoln Square Synagogue team since November 2013.
You can reach Devora at devora@lss.org or by calling 212-874-6100 ext 106
Ruth Kobrin, Social Worker, LMSW
Ruth is a social worker with the Jewish Board, and works as a Jewish consultant in the Partners in Caring program of UJA Federation. A graduate of the NYU School of Social Work, she has served as a senior therapist and social worker at area synagogues for over eighteen years. She provides counseling to the entire congregational community, facilitates support groups, offers workshops in Jewish family life education, creates programs of interest to the congregations, and provides individual referrals to human service agencies.
She has served on various UJA/Federation committees and was president of the Joint Passover Association which annually aided over 15,000 needy Jewish in the metropolitan area. She and her family live on the West Side and are members of several orthodox synagogues. You can email Ruth at socialworker@lss.org or by calling (212) 874-6100 ext 103
Shiffy Friedman, Yoetzet Halacha
Shiffy
has been serving as a Yoetzet Halacha in Manhattan since 2017 and is excited to now join the LSS family. She graduated from Nishmat's Miriam Glaubach Center's U.S. Yoatzot Halakha Fellows Program in 2015. She has been counseling women in the area of women's health and halakha, both through her role as
Yoetzet Halakha
in Westchester County and through teaching brides and couples before marriage. Shiffy has taught at SAR Academy and currently teaches at Ma'ayanot Yeshiva High School. She received her B.A. in Judaic Studies from Stern College and a dual M.A. in Education and Jewish Studies from New York University. Prior to that, she spent a year studying in Israel at the Stella K. Abraham Beit Midrash for Women in Migdal Oz. She and her husband, Rabbi Noam Friedman, live with their two children, Avital and Adir, in Morningside Heights, where they serve as the OU-JLIC couple at Columbia/Barnard Hillel.
Click
here
to visit the Yoetzet Halacha Facebook page!
Ariella and Mendel Lazaros, Youth Directors
Ariella and Mendel have lived in Manhattan for over six years and on the Upper West Side for the last three. They are both graduates of Yeshiva University and carry a combined 10+ years of experience in developing fun and engaging youth programs for Jewish children. Ariella and Mendel have run Youth Programming and Teen Clubs for Pesach in the Bahamas, Cancun, Mexico, and San Diego, California. Together, they are loving parents to an 18 month old daughter.
Mendel is a graduate of Yeshiva University, Accounting (14'). Mendel is a recipient of the Comcast Leaders and Achievers Scholarship and received the Meyer E. Shatz Memorial Award for outstanding achievement in Judaics Studies at YU. When he's not co-directing the youth department, Mendel works for Smartling, a cloud-based technology business, using data to improve translation outcomes. Mendel has helped organizations such as The Boston School's Fund to grow the number of school seats available so that every child can attend a great school.
Ariella is a graduate of Yeshiva University, Sociology (14') and minor in Early Childhood Education. Ariella was the assistant director for the Playmakers JCC Camp in Cleveland, OH for three years and worked as TA, Special Education for the Park Synagogue School. Ariella has taught fourth grade at the 92nd street Y Hebrew School and Montessori based preparatory curriculum at the Goddard School of Manhattan. When she's not co-directing the youth department, Ariella teaches 6th grade students of Chabad Hebrew School, and 3rd-grade students of Kivun, an after school Jewish educational experience for students of Harlem Hebrew Charter School.
Ariella and Mendel can be reached at youth@lss.org
Zac and Rachel Schwartz, Teen Directors
Zac and Rachel recently got married in December and have been enjoying living in Washington Heights during the week while spending Shabbotot in the Upper West Side. Between the two of them they've spent well over ten years combined working in schools, synagogues, gap year programs, camps and NCSY.
Originally from Sydney, Australia, Zac has been heavily involved in both formal and informal Jewish education for the last decade. He taught on the Judaic Studies Faculty in Moriah College, Sydney, Australia for four years and worked as a Rebbe in Yeshivot Makor Chayim and Shvut Yisrael in Israel. In the US he worked as a Rebbe at multiple summer camps in addition to being a Rabbinic Intern and Youth Director at Congregation Ohav Sholom in Merrick, Long Island for two years. He recently finished working as the Youth Director in Congregation Beth Abraham in Bergenfield, NJ, in charge of over one thousand children in the youth department. He has also served as the Scholar in Residence at the Congregation of Redbridge, London. An avid guitarist, in his free time Zac can be found playing basketball, cooking and exploring the outdoors. Zac also serves as Lincoln Square's Rabbinic Intern.
Rachel has a passion for working with Jewish youth, having previously worked as an adviser for NCSY New York. She currently works as an Executive Assistant as well as Merges & Acquisitions Manager for a health care company in Monsey, NY. Rachel is also extremely passionate about cooking, and can often be found whipping up yet another work of culinary excellence in her spare time.
Jaime Mercado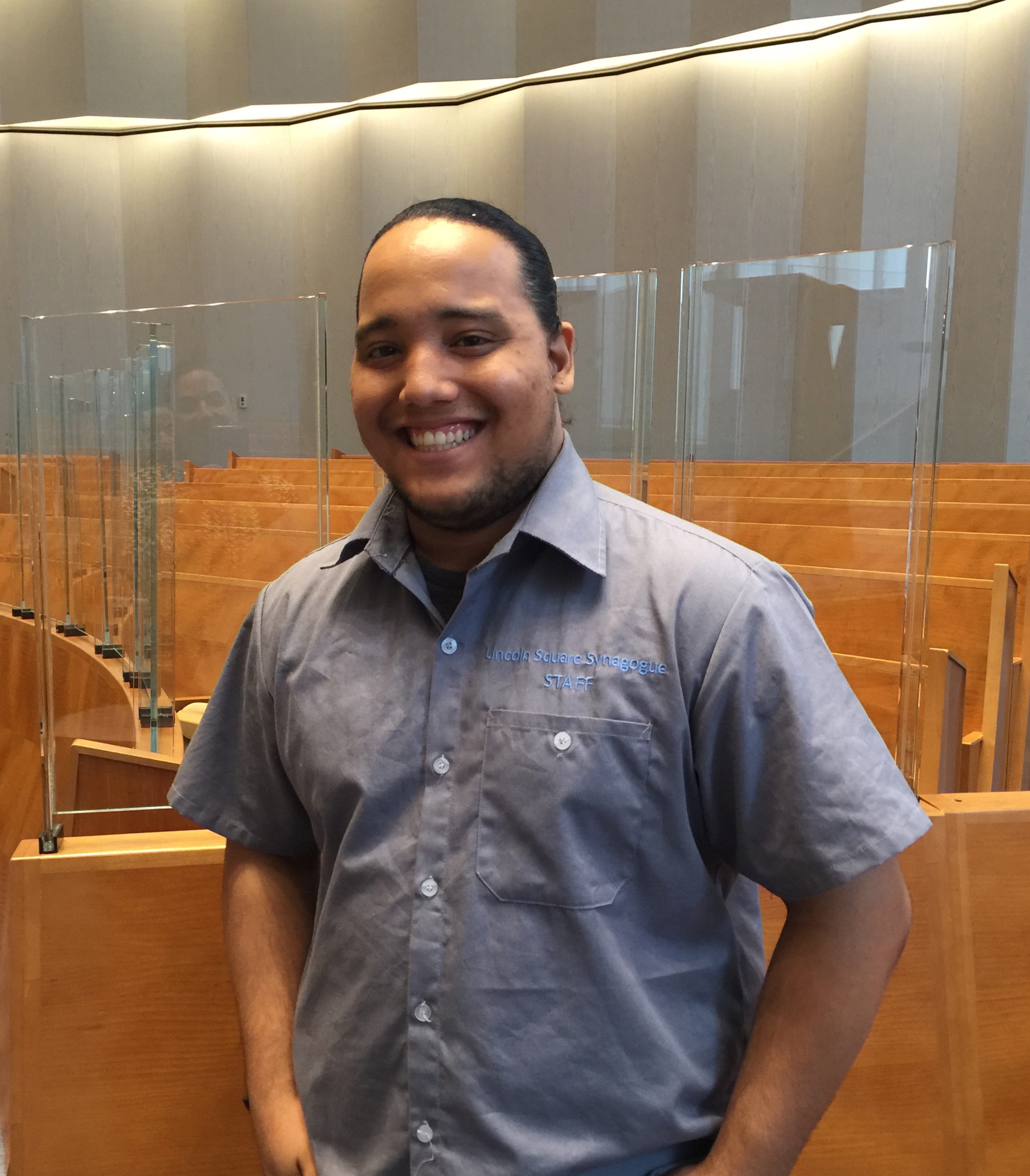 Kelvin Grullon
Rosa Corona
Brittany Walker
Thu, July 18 2019
15 Tammuz 5779
Today's Calendar
Parsha Class

: 7:00p
Mincha/Maariv

: 8:15p
Cholent Chabura

: 8:45p
---
Tomorrow's Calendar
Daf Yomi

: 6:20a
Shacharit

: 7:10a
Shacharit

: 7:50a
Earliest Candle Lighting

: 6:52p
Mincha/Kabbalat Shabbat

: 7:05p
Candle Lighting

: 8:06p
Mincha/Kabbalat Shabbat

: 8:10p
---
Friday Night
Earliest Candle Lighting

: 6:52p
Mincha/Kabbalat Shabbat

: 7:05p
Candle Lighting

: 8:06p
Mincha/Kabbalat Shabbat

: 8:10p
Shabbat Day
Hashkama Minyan

: 7:45a
Parsha Shiur

: 8:30a
Shacharit

: 9:00a
Beginners Service

: 9:15a
Latest Shema

: 9:20a
Rabbi H. Cohen Memorial Minyan

: 9:45a
Youth Groups

: 10:00a
Bikur Cholim

: 4:00p
Beginners Mishna Chavura

: 6:05p
Louis & Rhoda Lazar Memorial Shiur

: 6:50p
Mincha

: 7:50p
Ma'ariv/Shabbat Ends

: 9:06p
Parshat Balak
Candle Lighting
Fast of Tammuz
View Calendar
Contact Us:
Lincoln Square Synagogue 180 Amsterdam Avenue New York, NY 10023

Phone: (212) 874-6100
Fax: (212) 877-4065 Office Hours: Monday- Thursday: 9:00am-5:00pm Friday:9:00am- 1:00pm
Have a Question?
Please don't hesitate to contact the shul office at:
(212) 874-6100
Julie Rosenthal:
Receptionist ext. 105
Book Reservations (high holidays and events)
Echod Newsletter Submissions
Kiddush Sponsorship
Yahrzeit Information
Stephanie Iskhakov:
Event & Media Coordinator
ext. 104
Book Reservations (high holidays and events)
Flyers & Promotion
New Members
Program Inquiries
Program Needs for Volunteer Run Events
Social Media
Devora Movtady:
Business Manager ext. 106
Account & Billing Related Questions
Donations
Event Space Inquiries
Payments
Make LSS your charity of choice!
Thu, July 18 2019 15 Tammuz 5779